E-Visa
CETIS provides design and production of high-quality visas in accordance with standard ICAO 9303 (MRTD).

Due to the benefits of modern visa systems, an increasing number of countries are using the visa on arrival system, since it allows simple, quick and secure online registration from the comfort of your home. The CETIS visa system connects consulates in different countries and all external border crossing points, enabling the exchange of visa data. It is particularly appreciated by frequent travellers.
Visa
CETIS experts produce complex visa stickers, compliant with the international ICAO 9303 (MRTD) standard, which includes a mandatory machine-readable zone,  and visual inspection zones that include a mandatory identifier and other zones that hold the relevant information of the document and its holder.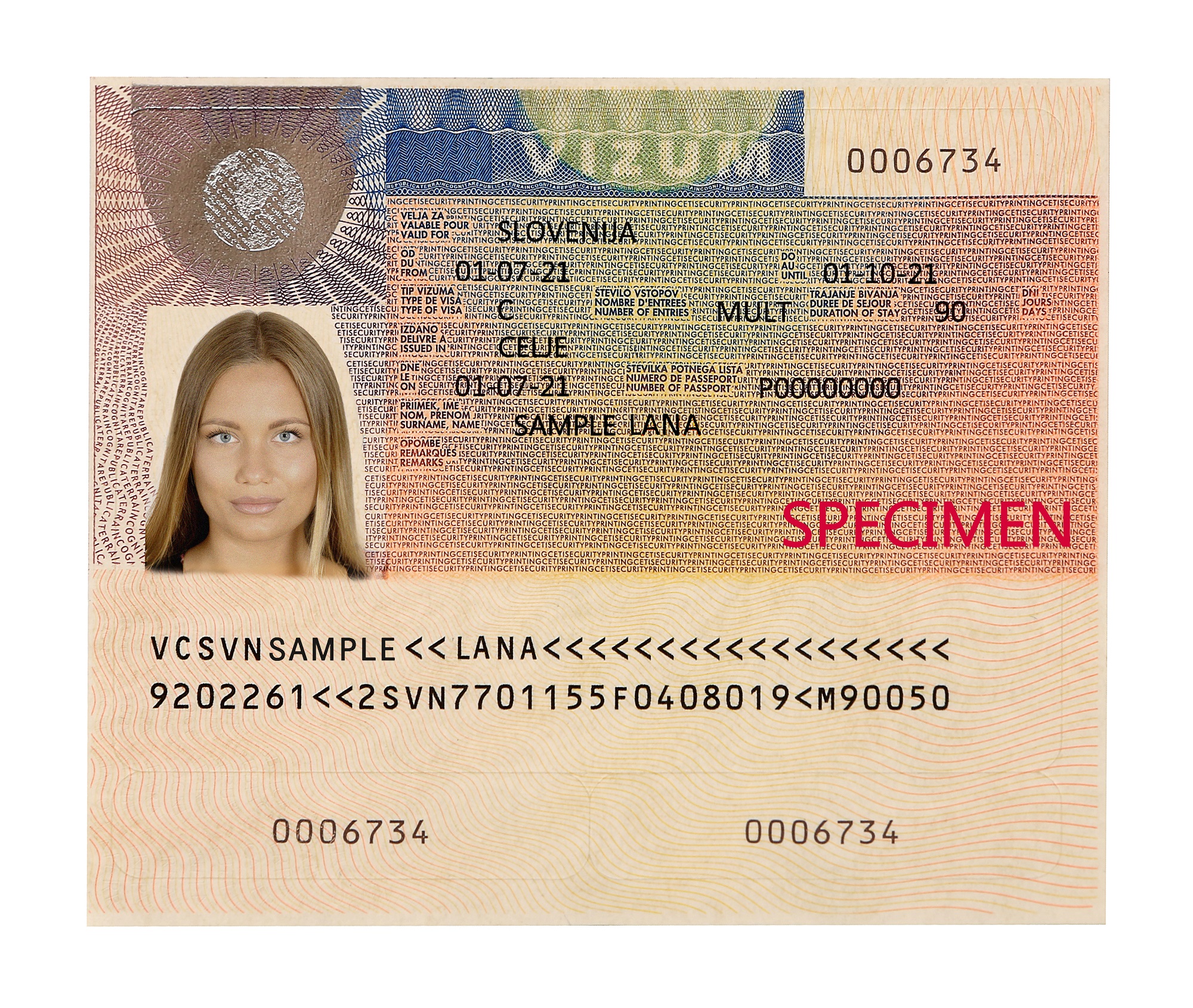 You can choose between various security elements with various levels of protection, similar to those used in passports, including numbering, based on the requirement:
Self-adhesive optical brightener-free security paper 
Special glue and security fibres
Chemical protection against acids, alkalis, solvents and bleaching agents
Security cuts to prevent tampering
Advantages of cooperation
Our full support of the document issuance process also includes:
document graphic design;
consultancy offered to authorities in the field of document issuance, modernisation of public administration and implementation of the complete e-government solutions;
integration of solutions with existing systems;
support of local staff provided by our experts.
Graphic design for visas
Due to our many years of experience in security print design, as part of our complete solution and due to comprehensive support, we can also provide graphic design for visas.



Our experts prepare design solutions in close collaboration with the client, using the relevant certificates in the field of the application of security software design, knowledge of international standards, good practices and trends. They pay special attention to the identity of the country or the city and to the values of the residents.
Visa on arrival system
The CETIS visa system guarantees the highest level of security and simplifies all steps in the process of visa issuance; from the issuance backend (including an on-line portal), data capture, visa issuance and border control check. It is particularly appreciated by frequent travellers.
It consists of a central IT system and communication infrastructure which connects the central system with the state system. It connects consulates in various countries and all external border controls, which allows an exchange of information related to visas, along with biometric matching for identification and verification. The officials can also check how many foreigners enter the country, what type of visa they hold and the duration of that visa (validity period).
Visa issuing system
CETIS offers a fully centralised solution which includes:
Central register of foreigners (visa database)
AFIS (Automatic Fingerprint Identification System)
Visa application
Visa on-line pre-enrolment
Visa backup servers
All key locations are securely connected within the SOA infrastructure using web services.
The visa approval service can be either completely separated or integrated and at the discretion of the embassy and consulate employees.
Each visa is numbered and unique, which is necessary for traceability. The visa system tracks each visa and the blanks by the placement of an issue and/or by date. Each visa issuing location has features integrated into the visa personalisation software. The software manages stock and keeps a record of each visa produced.
The state supervision over the Visa payments is a standard feature and as a result of this implementation the issuing country has better control.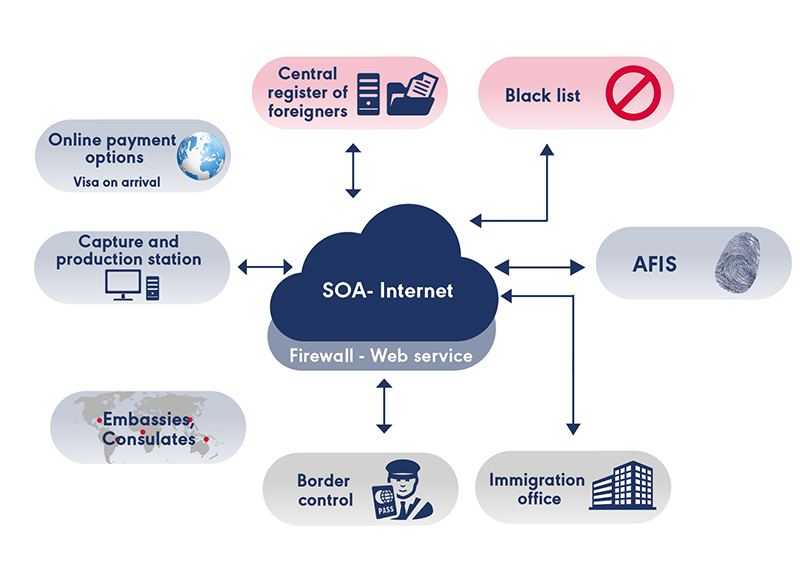 Visa data capture
CETIS offers a visa on-line pre-enrolment solution which is connected to the payment processing platform. A complete solution can be provided: from computer systems, equipment for visa issuance at embassies and consulates to border control integration:
Desktop or web based data capture (enrolment)
Fingerprint data capture using single or multiple fingers
Photo data capture
Signature data capture using electronic signature pad device
Attachment documents (for example, ID document, birth certificate, passport)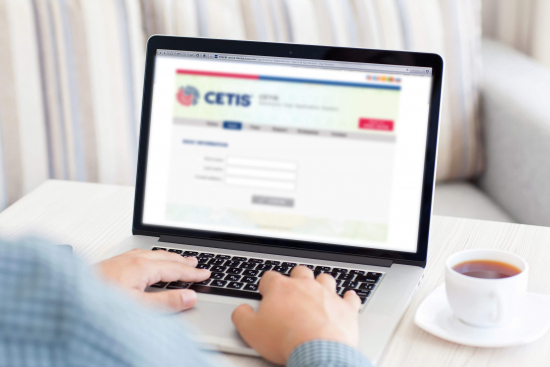 How can we help you with your challenges?
Trust our experienced professionals to handle them.
Explore all products of Security Printing Solutions
Explore all areas of Security Printing Solutions
Are you looking for quality solutions and a reliable partner?